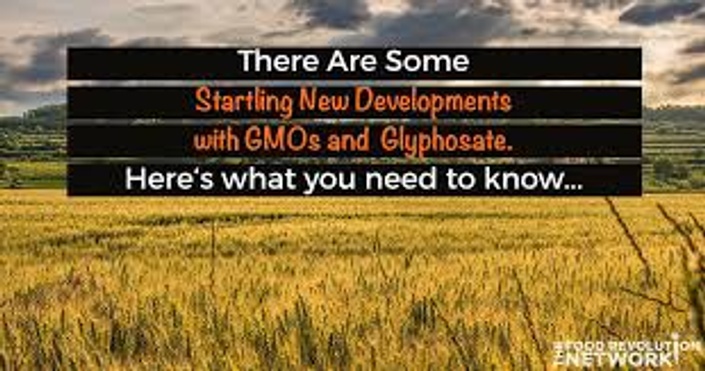 Warning !The Glyphosate Paradox
How one of the biggest problems of our time is connected to GMO's, your Family, it's health and sets the stage for healing on many levels.
Watch Promo
Dating back to Biblical times healthy food and water was a blessing. For instance, Exodus 23:25 states ;" his blessing will be on your food and water. I will take away sickness from among you. Could it be we have allowed our food and water to be polluted? Why have we seen an increase of certain food allergies and diseases?
It is now clear, the Glyphosate, the chemical found in Round-Up, that is sprayed on millions of crops worldwide by a company called Monsanto ( now Bayer), has been linked to Cancer and other health problems.
Our goal is for you to become part of out worldwide network by simply enrolling in our course and allowing us to connect with you.
We want to give you a couple options today.
#1 Order the Product
You can order the product and start eliminating this toxin from your body.
#2 Enroll in the Course
Get connected with us for life-long learning and gain access to a lifestyle free of Glyphosate and GMO's.
Do Not Ignore This!

It's in 100% of food and feed worldwide
100% Tested to have it in their body
The W.H.O. deemed it Cancer causing
Thousands have lawsuits against the manufacturer
2 Landmark cases are already in the books with over $300 million awarded
We can show you how to remove Glyphosate first from your body, and then your daily food!
The Paradox in part, is the fact that Glyphosate affects 100% of people you know, it's been proven to cause Cancer and has been linked to a plethora of health concerns, and yet most people do not know about it or lack the concern that this deserves.
"Enrolling" in the course
exposes you to a collection of hours of research at your fingertips
Gives you access to the ONLY PROVEN product to remove it
A $50 Gift inside
A Diet plan for removing it
We would love for you to purchase Biome Medic now
By enrolling it will give you even more info and get us connected.
Don't Wait Order it Now!
Click the Image to order and watch videos with more information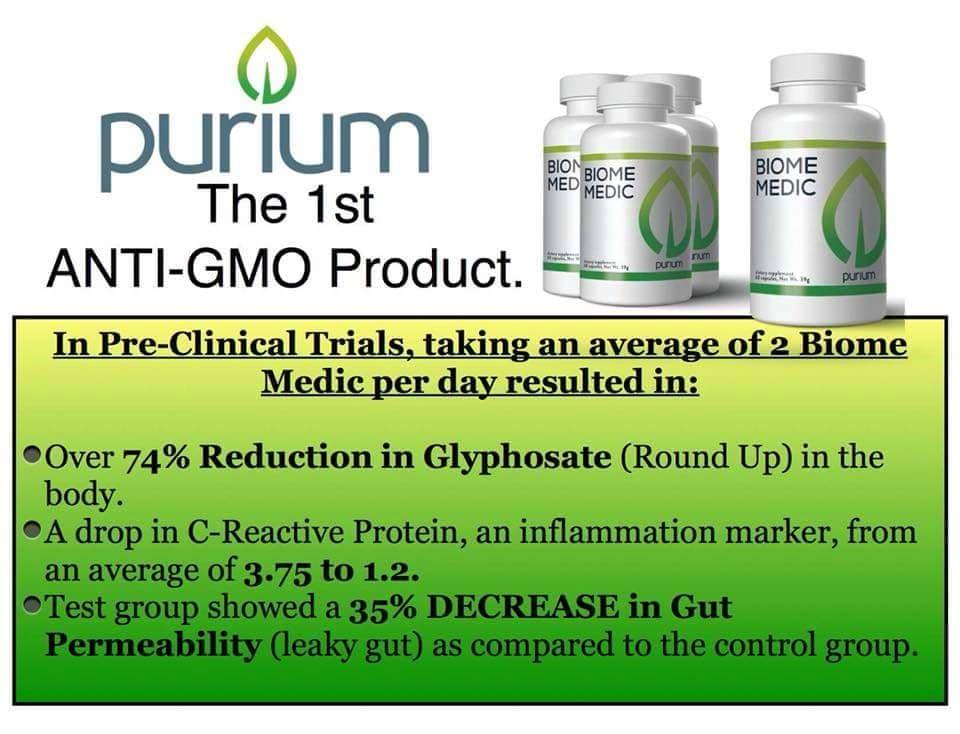 Get $50 Off Today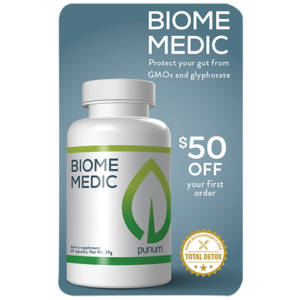 Your Instructor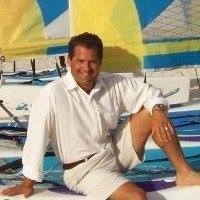 For the last 35 years I have enjoyed a lifestyle of health and fitness. My main vocation is as an educator and entrepreneur. All through the years I have studied many health advocates in the nutrition and exercise fields. Back at the age of 16 I discovered health and exercise. I can honestly say it changed my life and gave me confidence as well as something I could be passionate about.
I think part of my passion comes from seeing my father struggle with weight loss. I remember driving with him as a kid in his red VW Beetle, with him chewing on a slim Jim just for the taste and spitting it out, and saying, " I just lost 100 pounds". At the time I thought, I did't even know he was doing that, I liked him just the way he was. My father ended up passing away at 34 due to heart issues I suppose from the tax on his body from such large weight swings.
I remember after that promising myself I would never let myself get that far behind. Since then I have enjoyed a healthy lifestyle, but in the last 10 years, I began to struggle with my weight. Amazingly, when I was younger I couldn't gain a pound if I tried. I understand now what it feels like a little, to go through this.
I am so exited to share with you what I have learned and guide you to your goal!
Anthony Tort
Founder/ Creator of EPOC
Course Curriculum
Glyphosate, GMO'S, Monsanto are All Connected
Available in days
days after you enroll
Your Gut Health
Available in days
days after you enroll